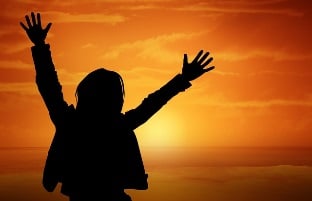 With the new year comes the tendency to make resolutions that are designed to help a person address what they perceive to be as their own shortcomings. While resolutions such as "exercise more" and "lose weight" are often at the top of the list, these types of resolutions often fall by the wayside all too soon after the first of the year. The following insurance resolutions for the new year are simple to implement and can have long lasting effects.
1. Purchase Life Insurance
This is a resolution that should be on everyone's list but it does not always seem to make it to fruition. Make 2015 the year you talk to your insurance agent and find the ideal life insurance plan for your circumstances and your budget. You'll rest easier at night knowing that your loved ones are taken care of and your assets are protected.
2. Take a Fresh Look at Your Homeowners Insurance
Did you or a member of your family receive an expensive gift this holiday season? If so, you might want to take a look at the deductibles that you previously chose for your homeowners insurance. While a high deductible often looks attractive because it can make your payments lower, if it is too high it can be difficult to replace items that are covered unless you dip into savings or other monetary reserves.
3. Does it Make Sense to Bundle?
If you have insurance with more than one company, you could be missing out on significant savings. Most insurance companies have a bundle plan that allows you to save money if you have more than one policy with them. Much like car insurance policies that give you a multi-car discount, bundling your insurances with one company can often allow you to enjoy savings on your policies.