Although the incidents of workplace injuries have continued to drop for most of the past 11 years, the Bureau of Labor Statistics reported than over three million people were injured on the job in 2013. These figures encompassed people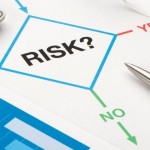 employed by private employers. According to figures obtained in 2012, five of the most common reasons for workplace injuries accounted for more than 65 percent of the costs.
With 25 percent of the 59.58 billion dollars that was spent on workplace injuries in 2012, overexertion was the number one cause. These types of injuries were most often the result of holding, carrying, throwing, pushing, lifting and pulling.
Falls accounted for 9.19 billion dollars — or more than 15 percent — of the costs of workplace injuries. This category includes only those falls that occurred on one level as opposed to falls from a different height.
Being struck by equipment of some sort or an object accounted for 8.9 percent of the cost burden worth more than $5 billion in costs.
The fourth most prevalent cause of workplace injuries was due to falls from a height. With this category encompassing 8.2 percent of the cases reported, the monetary cost was $5.12 billion.
Overexertion injuries that were not in the first category round out the top five most common causes of workplace injuries. Some examples of the injuries that could fall under this classification include those caused by stepping, crawling, bending, kneeling, twisting, reaching, walking, reaching, standing or sitting. They accounted for 7.2 percent of the total injuries with a cost of $4.27 billion.
Another 18.4 percent of the costs associated with workplace injuries fell into five other categories. These include injuries caused by road vehicles, slips and trips without falling, being compressed between or by equipment or objects and repetitive movements.