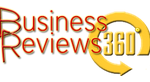 Down through the ages Scurich Insurance Services, located on the central coast of California, has developed an expertise in Customer's support by not working for you but working with you instead. Rather speaking about ourselves, we  let our work speak by itself through our customers.In Business Review 360° our customers provide us their feedback which confirms you are at the right landmark for your insurance.
Here is a testimonial from one of our Happiest Customers from our Business Review 360° page!
"I have had Scurich Insurance cover my home, vehicles, trailer and boat for so many years I can't remember who I had last.  I haven't spent any time shopping around because due to previous experience I have been well taken care of after many incidents in my life that required assistance, attention and insurance coverage.  To me that is worth any money that I might save by leaving for a less expensive company.  Thank you."
Stacey T.  Truckee,  CA   3/1/2012
Scurich Insurance Services would like to invite you to take our Happy Customer Survey so that your testimonial on why you are a Happy Customer of ours will appear on our Business Reviews 360° page.