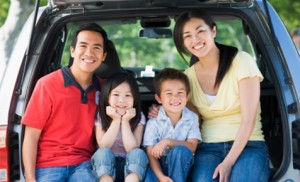 The moment has finally arrived — you've done all the research, test driven your favorites and decided on the brand new car you want to buy. You simply need to make a down payment, call your insurance company and drive that baby home. Since you have full coverage on your brand new wheels, you're all set in case the unthinkable happens, right? Not so fast!
Insurance and Your Vehicle
It's a well-known fact that the minute you drive your vehicle off the car lot, it starts depreciating. This is because your brand new car is now considered to be used and its value declines sharply. In fact, the average car loses about 30 percent of its value in the first year alone. This is important to know because without gap insurance, your insurance coverage may pay only for its current value, not what it would cost you to replace it.
Gap Insurance Explained
Gap insurance is designed to cover the shortfall that often exists between the amount your insurance company is willing to pay for your vehicle and what it would cost you to replace it. While you might think this amount is nominal, it could add up to being several thousand dollars. This could make it difficult for you to enjoy a comparable vehicle.
Do You Need Gap Insurance?
There are certain situations when you should consider gap insurance — if you put less than 20 percent down, if your car loan is for five or more years, if you put more than 15,000 miles on your vehicle each year, if you combined negative equity from another vehicle into your current loan or if you lease your vehicle. If you own your vehicle outright or if you have a great deal of equity in it, you probably don't need gap insurance.