If you believe you don't need Workers Compensation insurance, here's a reality check: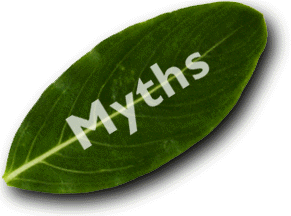 Myth. I only have a few employees, or mostly part-time employees.
Reality: Workers Comp makes sense no matter how many employees you have. It helps cover medical expenses and lost wages for employees with job-related injuries and protects against lawsuits from injured workers if you're found negligent. What's more, some customers and clients may require you to carry it.
Myth: My employees won't sue me.
Reality: Never say never. Injured workers might well sue to pay medical bills that could run into millions – not to mention pain and suffering or punitive damages. Workers Comp provides legal defenses that can slash your liability.
Myth: Workers Comp is too expensive. If one of my employees is injured, I'll just pay out-of-pocket.
Reality: Weigh the cost of coverage against potential losses from an injury, especially if the employee sues. The longer a worker is off the job, the more it costs to cover lost wages and productivity. Severe injuries can take weeks or months to heal– or even lead to permanent impairment.
Myth: I provide a safe workplace. My employees won't get injured.
Reality: Mistakes happen even in the "safest" workplace. Many companies post signs proclaiming the number of days without an injury on the job, but rarely do they read "365 days" Even the most minor mishaps can cause major damages.
Myth: Medical costs in the Workers Comp system are too high.
According to the National Council of Compensation Insurance, the medical cost inflation rate for Comp has been similar to that for Group Health insurance during the past several years. Legislation and regulations have led to the expansion of cost-containment programs.
To make sure you have this essential protection, at an affordable cost, just give us a call.