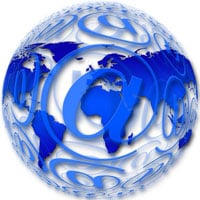 How important is cyber-security business insurance?
With every passing moment technology is advancing. That's great for your business because it allows you to be more dynamic and more productive in your day-to-day online operations. Technology also helps you keep track, store and access vital company information. Your company's stats and assets, as well as your employee's and client's personal identification information, is most likely stored on a computer somewhere.
That's the good news. The bad news is this; with every technological advancement that the business world makes, hackers are also hard at work, and often successful, in breaking into computer networks and accessing personal and confidential information.
It pays to be prepared and stay ahead of the hackers. One thing that you can do to secure your business is to ensure that you have the most up-to-date security software and protocols on your computers and internal business network. However, this is still no guarantee that you will not get hacked.
The most common ways to get compromised, according to Verizon, are as follows: network "break-ins" or weak/stolen credentials, hacking (52%!), malware, and misuse of privileges by those who already have access to information.
Cyber-Security Liability Insurance is a crucial part of your protection plan and is a vital part to protecting yourself, your business, your clients, and your employees. Remember, it is ultimately the business' duty to protect all of this data and to keep it secure.
There are many cyber-security insurance options and plans available today. With some plans, you can add it on to a current commercial property insurance term while other plans are available as a stand-alone.
Regardless of the size of your company, you need some form of cyber-security insurance. Whether you collect personal contact and identification information or credit and debit card payments, the threat of cyber-attack is real.
Don't be left out in the dark. Ask about some of the better cyber-security insurance programs so that you can ha
ve peace of mind that your business, customers and employees will be protected.
Source: http://www.verizonenterprise.com/solutions/security/