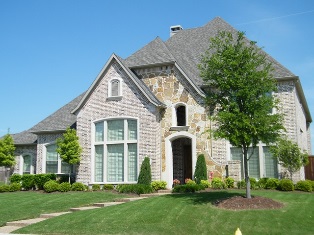 Everyone knows that homeowners insurance will cover any structural damage done to your home inside and out.  Your roof gets hit by lighting and has damage?  Homeowners insurance will cover it.  A nasty storm knocked a tree into your kitchen and destroyed it?  Homeowners insurance will cover it.  But that's not all homeowners insurance will cover.  There are some surprising little known coverages in your homeowners policy.  Such as:
Any mandated upgrades.  If an ordinance passed stating that all homes needed to have solar paneling, and you needed to get your roof fixed, homeowners insurance would cover the addition of the solar paneling.  Check with your policy, because there generally is limits.
Food replacement.  Yup, that's right, your homeowners insurance will replace any food that is no longer edible.  Most policies will have a $500 limit.
Are you getting sued for slander?  Your homeowners insurance will defend and cover you.
Did Marmaduke bite the postal worker?  Your homeowners insurance will all damages associated with your pooch.
Did your neighbor hit run over you with her bicycle?  Some homeowner's policies will cover your medical expenses.  Homeowners insurance will cover a number of accidents similar to this.  Scurich Insurance Services can help you navigate through the specificities of your policy.
Rough winters.  Rough winters can damage your pipes, the weight of snow on your roof can cause damage and other winter damages, can cause you to have to find temporary shelter with additional living expenses.  Your homeowners insurance will cover your additional expenses.
To find out everything else that your policy covers, contact Scurich Insurance Services today.
Content provided by Transformer Marketing.
Source:  http://www.bankrate.com/finance/insurance/things-your-home-insurance-covers.aspx#slide=1