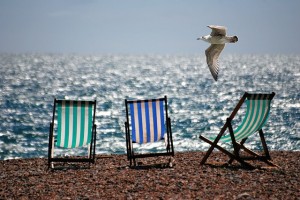 People are more active when the weather gets warm. They participate in more sports and recreational activities. Do you have the right type and amount of insurance to be well protected against all of the things that can go wrong?
During the winter there are not as many boats out on the lakes and waterways. When summer comes around, the level of recreational boating increases exponentially. If you own a boat or a jet ski and are planning on taking it out of storage and into the water, you need to buy insurance. You pretty much have all of the same risks when you operate a boat as you have when you operate a car. If you run your boat into a pier, insurance can cover the repairs. If your boat is stolen you will not suffer a huge financial loss. Most importantly, a boat insurance policy can cover valid liability claims should you cause property damage or personal injury to another person while operating your boat.
When the weather is good and the kids are out of school, people tend to drive more. They go to amusement parks, the beach and on family vacations. The roads are more crowded and you may want to have more than your state's minimum required amount of automobile insurance. If you don't already have it, consider adding collision, comprehensive, roadside service, towing, and rental car reimbursement to your auto policy.
People get more active when the weather is warm. Whether you are out surfing, playing soccer, hiking, or riding a bike, you could fall and get injured. If you break an arm or need medical attention for some other reason, it is important to make sure that you are covered by medical insurance.
Most summer activities are just fun and work out just fine. However, for those cases when the unexpected happens, you will be glad you bought insurance.
Content provided by Transformer Marketing.